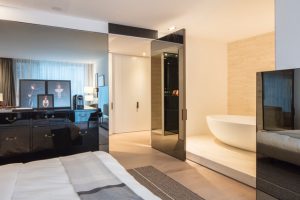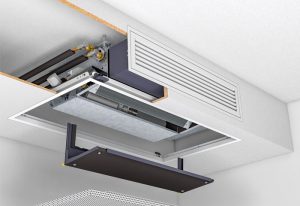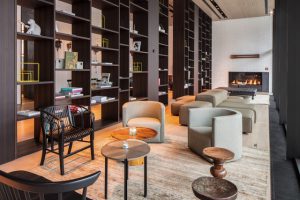 The Kampmann GmbH based in Lingen (Ems) is specialized in development and production of premium-quality systems for heating, cooling and ventilation and technological leader in essential sectors of this industry.
The Venkon-fan coil is a decentral air conditioning unit to heat, cool and filter air at highest level of comfort. The following advantages are convincing:
No other device on the market is as silent as the Venkon – particularly beneficial for hotels
EC-future technology promises significant long term energy savings
By applying EC-ventilators, the Venkon EC uses the energy input at maximum efficiency
Flexible in size and visual appearance
Quality "Made in Germany"
Meets the standards:
Hygienic requirements for building ventilation systems in Accordance with VDI 3803 (02/2010) und DIN EN 13779 (09/2007)
Kampmann GmbH`s Venkon provides SanMOD® with the perfect air conditioning.